1. Project launching workshop
In April 2019, SUDECOM Center organized a project opening workshop with the participation of 40 delegates who are members of the project executive board and beneficiaries. At the conference, delegates heard the project summary report, the project activity plan, and the project's operation regulations.
Party Secretary - Chairman of the commune People's Council is giving the opening speech to the conference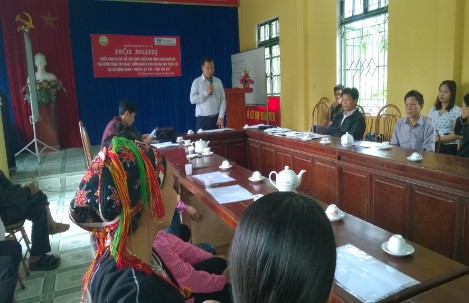 2. Training on breeding techniques and disease prevention for garden chickens.
SUDECOM has trained 40 representatives of households to implement the model of chicken farming in 2 villages in Lang Tai and Lang Tam in Dong Quan commune. 100% of households participating in the project have not had the opportunity to participate in the model of raising garden chicken and have not been trained on this new technique. With the method of training to model, practice guidance and learner-centered training, 90% of household representatives have had a firm grasp of knowledge and techniques of disease prevention and control for garden chickens after training.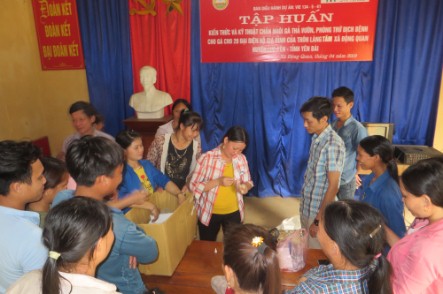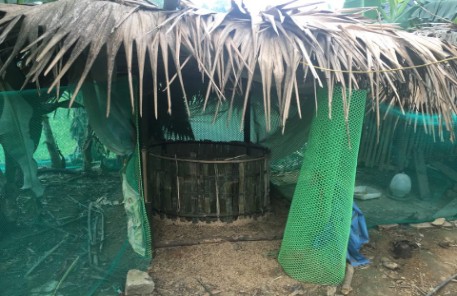 3. Activities to monitor chicken coops.
In order for the project to achieve good results, SUDECOM center staff and commune project management units have supervised the construction of coops before supplying chickens to the people. As a result, 100% of the households that received the model of the project prepared chicken coops fully and according to trained techniques.
4. Deliver breeding chickens and bran to farmers
In May 2019, the project has provided 1,600 eight-day-old breeding chickens to 40 households (40 households per household) and ensure quality.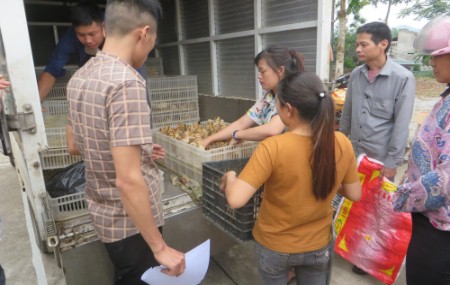 The project has provided nutrient bran suitable for the age of first stage chickens to model households.