Three villages of Luong Thinh commune are Khe Vai, Luong Tam and Dong Hao have a main source of income from agriculture, forestry and small scale livestock. Rice farming produces large quantities of straw after harvesting, but people usually burn straw after harvesting rice, or throw it away indiscriminately. What a waste and environmental pollution!Also, The people of these 3 hamlets have not yet had the opportunity to be transferred the technical progress of growing oyster mushroom or straw mushroom.
In this situation, with the support of Schmitz-Stiftung Fund, SUDECOM guided people to perform model of growingstraw mushroom and oyster mushroom in 3 villages: Khe Vai, Luong Tam, Dong Haoin 2014.
The project has supported mushroom spawn and materials including: oyster mushroom, strawmushroom, mushroom production tools for households participating in the model; At the same time, SUDECOM organized 3 training courses on techniques of planting, tending, nourishing, harvesting and preserving mushrooms. And the households also contribute materials to make mushroom house. As a result, 1063 kg of oyster mushroom and straw mushroom were collected. The poor ethnic minority households supported by the project benefited 6-8 millions VND from the mushroom model after 3 months.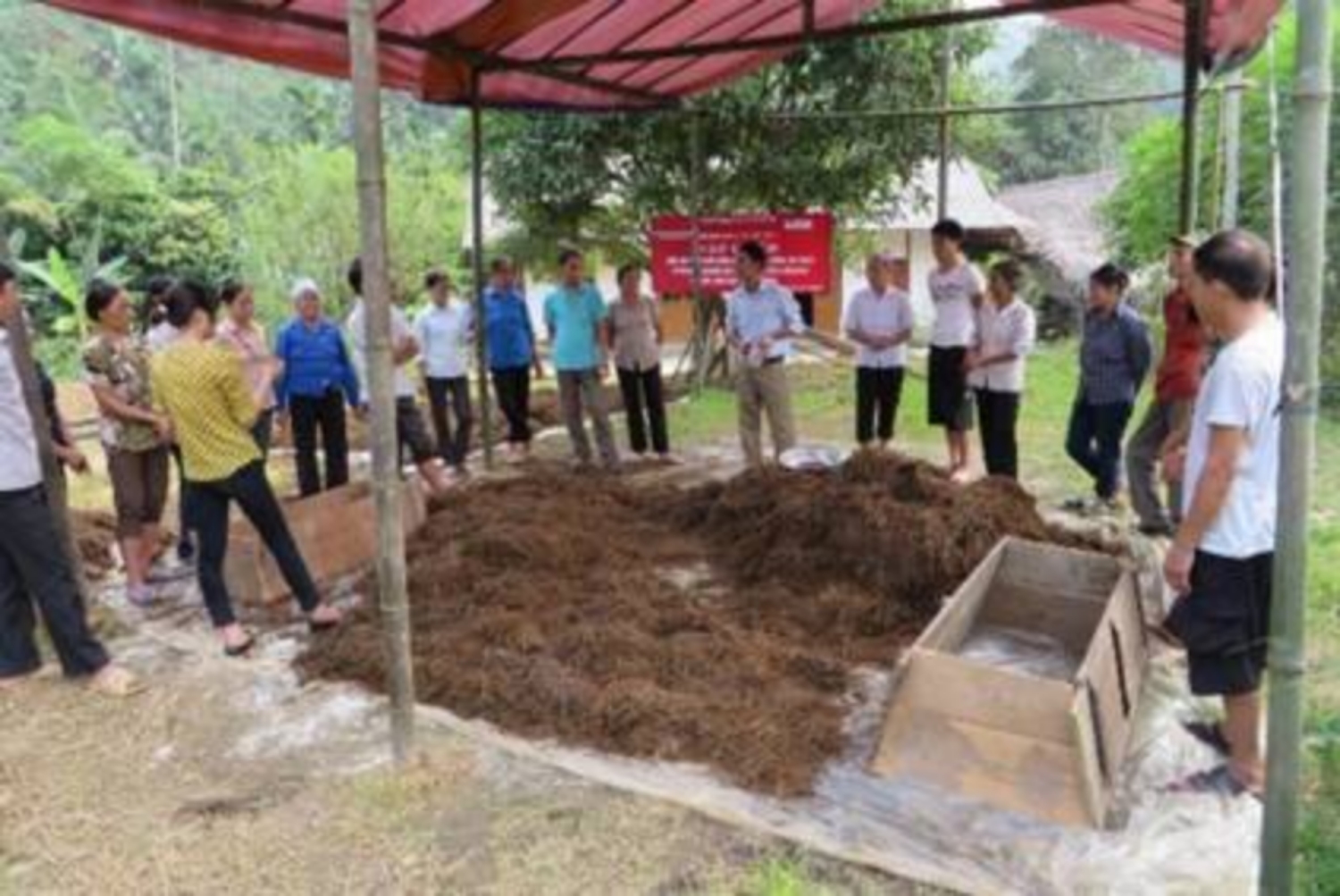 With these initial results suggest that this is a new livelihood models people here.It has changed the mode of production, increased economic efficiency, contributing to poverty reduction and environmental protection.